What are the applications and advantages of industrial ceramic shafts and sleeves?
Industrial ceramic shaft and sleeve adopt interference fit. Industrial ceramic shaft adopts isostatic pressing forming process, which makes it have high toughness, high bending strength, high wear resistance and excellent heat insulation performance. Then industrial ceramic shaft and sleeve What are their applications and advantages?
1. Material classification of industrial ceramic shaft and industrial ceramic bushing.
1.1 Alumina industrial ceramic shafts are divided into two types : 99% alumina ceramics and 95% alumina ceramics. The 99% alumina ceramic shafts are mainly used for some small diameter shafts, and 95% alumina ceramics are generally used for some large diameter shafts.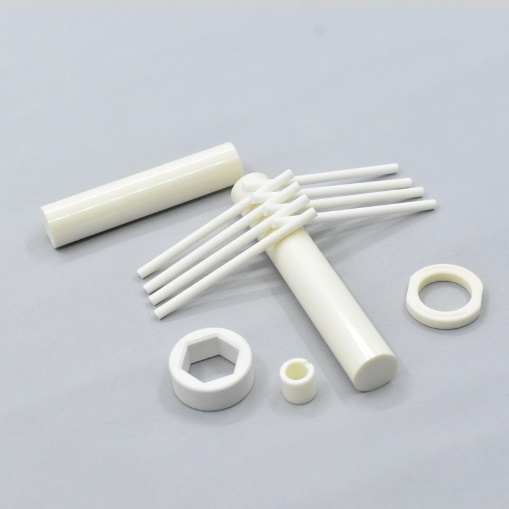 1.2 The zirconia industrial ceramic shaft is mainly for some ultra-high-speed rotating water pumps.
2. Applications and advantages of industrial ceramic shafts and bushings
2.1 Brushless DC magnetic drive water pump; it adopts electronic commutation without carbon brush commutation, and adopts high-performance industrial ceramic shaft and industrial ceramic shaft sleeve. The shaft sleeve and the magnet are connected together to avoid wear and tear. The usage time is greatly enhanced
2.2 Industrial ceramic stirring shaft; the magnetic force isolates the stator part and the rotor part, the stator and the circuit board are potted with epoxy resin, which is waterproof, and the rotor part is made of permanent magnets, which can adjust various required parameters through the winding of the stator , Can operate at a wide voltage.
2.3 Advantages: long use time, noise below 35dB, can be used for hot water circulation, and can be installed underwater. Moreover, it is waterproof and anti-corrosion. The shaft of the water pump is made of high-performance ceramics, which has high precision and good shock resistance.
---
Post time: Jan-07-2022